We are one of the oldest ski schools on Arlberg. Thanks to a unique team and decades of experience, we have the know-how to guarantee a fast success in learning.
We didn't only see the development of skiing technique in Austria first hand but also significantly participated and influenced the progress: starting with rotation technique, the legendary Arlberg style of Hannes Schneider and the "wedeln" up to modern ski- and freeride style. Apart from equipment and technique also the attitude towards off piste skiing has changed. Nowadays freeriding plays an important role in an Arlberg skiing holiday.
We make sure that you gain the knowledge to ski as safe as possible in our beautiful nature, off the slopes and sensitise your for perfect lines in respect of natural principles.
Im Vordergrund stehen bei uns der Gast und der Spaß und die Freude am Wintersport.
Our main point is that our guests enjoy moving in our stunning nature.
We offer a kind of "all in" service: consisting of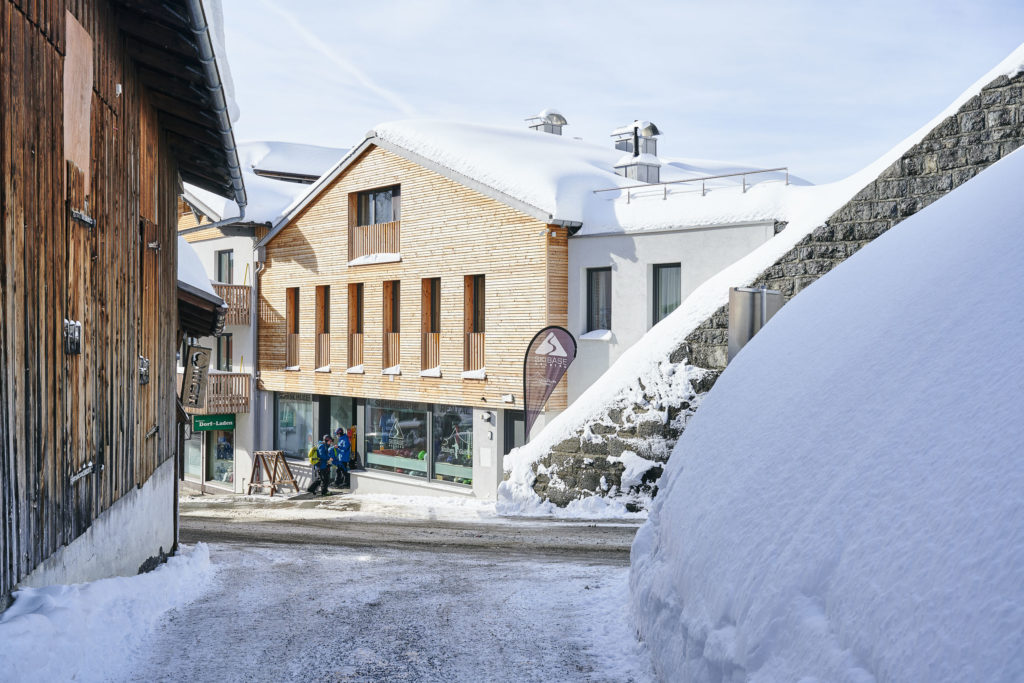 A little history: The founder of the first ski school came from Stuben.
The first ski instructor on the Arlberg and founder of Austria's first ski school came from Stuben.
Hannes Schneider (1890 – 1955) was born in Stuben am Arlberg. In 1907 he became the first ski instructor on the Arlberg.
Hannes Schneider revolutionized alpine skiing with the "Arlberg School". In 1920 he founded the first ski school in Austria.
He later starred in feature films ("Der weiße Rausch"; "Das Wunder des Schneeschuhs"; "Die weiße Kunst"). At that time Hannes Schneider was almost unbeatable, was considered the "fastest skier in Europe" and had won almost all international ski races. Before the Second World War, Hannes Schneider emigrated to the USA with his family and founded his own ski resort in North Conway.
A monument in Stuben am Arlberg (a bronze sculpture by the artist Udo Rabensteiner) commemorates Hannes Schneider and honors his importance for alpine skiing.